Before Demo Import you need to follow a few steps
We recommend a fresh WordPress Installation for demo Import. If you have fresh Installation you can move to Demo Import Starting Steps
Demo Import import our ready to go demo in your website as s started website in just few clicks.
If you have already used and imported some other theme demo then we recommend reset your WordPress Installation by navigating to Appearance >> Demo Import On the upper left corner your will see Run Reset Wizard. This will delete all your posts and pages and reset your WordPress Installation. Have look at the screenshot for a reference.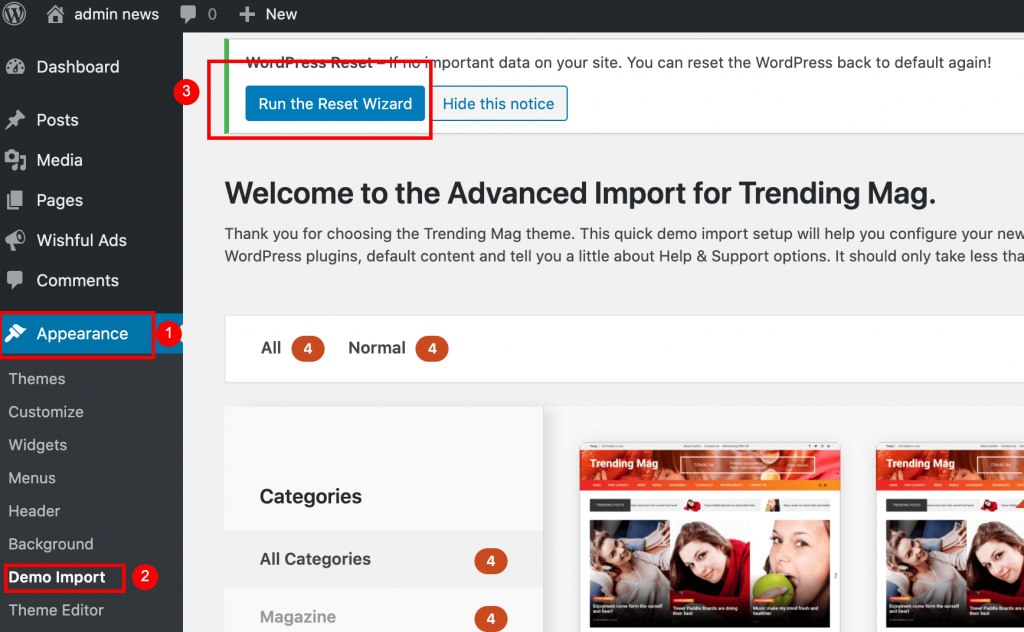 After reseting your WordPress You need to Activate Wishful Companion Plugins navigate to Dashboard >> Plugins and Activate required Plugins.
You may see some recommended plugins notification to activate it. You need to activate those recommended plugins.
Demo Import Starting Steps
If all the necessary plugins installed then you can see Demo Import options when you navigate to Dashboard >>Appearance >> Demo Import
If you do not see Demo Import Option then Please activate Wishful Companion Plugins under Dashboard >> Plugins sections
Choose the demo that you want to import from the list. Hover the mouse on the selected demo Import screenshot image and click on the Import button. You will pop up with Advanced Import dialog box. Click Yes, Import Demo.
Now do not close the browser and current tab, you have to wait till demo Import finished. Take a cup of tea / Coffee and wait till it completes.
Once demo import completes your site is almost ready and same as our demo. One sections might not look good in this case navigate to Dashboard >> Appearance >> Customize>> Front Page >> Section Three and choose click the category + icon and add two more category. For reference here is screenshot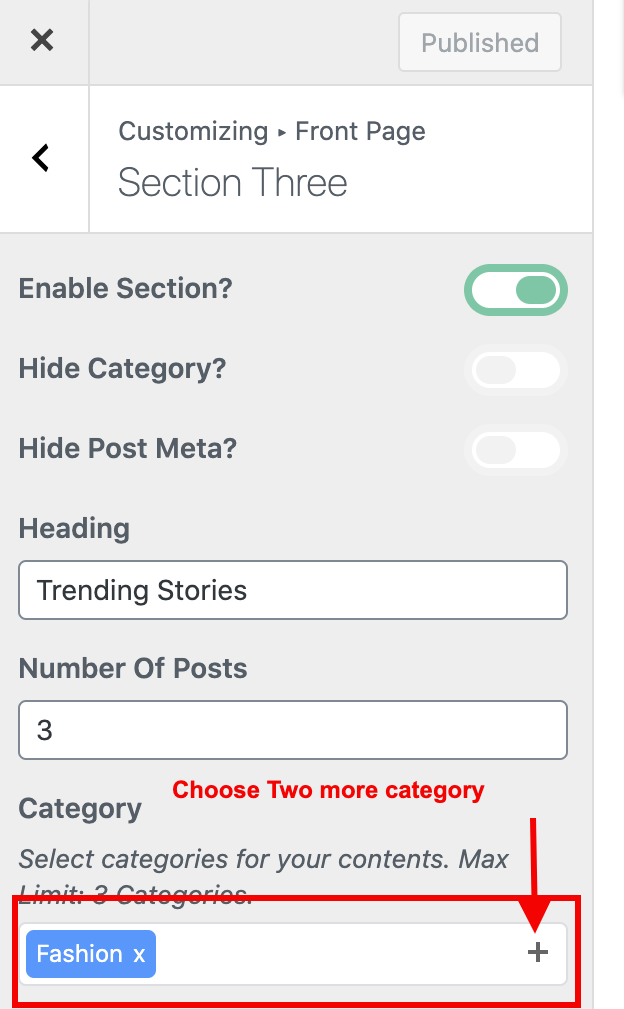 If you have any issues regarding demo Import you can contact us on this email [email protected] our team will help you.