You can Enable Pre Footer Sections navigating on
Dashboard >> Customizer >> General Options >> Pre Footer Options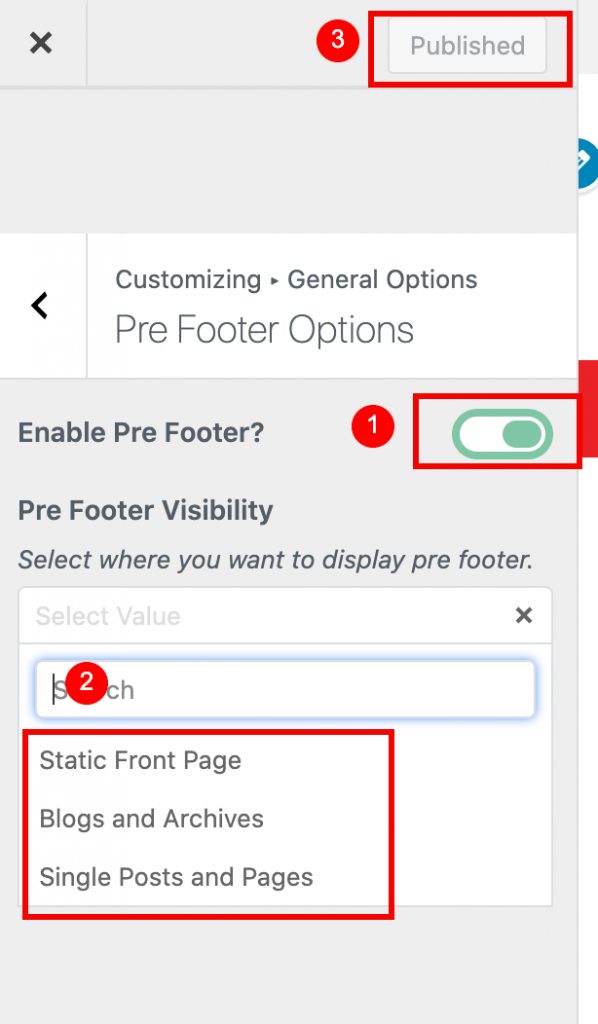 Pre Footer Must be Enabled to display pre-footer section.
We have option to choose Pre Footer Section to display on
Static Front Page : This is for Homepage
Blogs and Archives : This option enable in Blogs and Archives area.
Single Posts and Pages: Also we can enabled to single blog posts and single pages.